Since the first annual Orwell Prizes were awarded in 1994, many distinguished figures from literature and journalism have served on its judging panel.
Previous judges include Carmen Callil, Bonnie Greer, David Hare, Richard Hoggart, Lisa Jardine, Penelope Lively, Andrew O'Hagan, Tom Paulin, Esme Percy, Lynne Truss, Marina Warner and Samira Ahmed.
Sir Bernard Crick was chair of the judges until the 2006 Prize. Professor Jean Seaton became Director of the Prize from the Orwell Prize 2007. The Director is no longer on the judging panel. The judges are appointed each year by the Board of Trustees and the Director of The Orwell Foundation.
Judging the Orwell Prize was an invigorating experience. Reading the dozens of books and articles submitted, one realised just how potent Orwell's spirit and example still are in inspiring the best authors and journalists. The prize celebrates this enduring influence – and, I think, helps to perpetuate it.

Francis Wheen, Judge (2007 & 2017) and Book Prize Winner 2003
2020 Political writing book prize Judges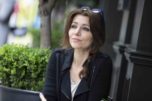 Elif Shafak
Elif Shafak is an award-winning British-Turkish novelist and the most widely read female author in Turkey. She writes in both Turkish and English, and has published seventeen books, eleven of which are novels. Her work has been translated into fifty languages. Shafak holds a PhD in political science and she has taught at various universities in Turkey, the US and the UK, including St Anne's College, Oxford University, where she is an honorary fellow. She is a member of Weforum Global Agenda Council on Creative Economy and a founding member of ECFR (European Council on Foreign Relations). An advocate for women's rights, LGBT rights and freedom of speech, Shafak is an inspiring public speaker and twice a TED Global speaker, each time receiving a standing ovation. Shafak contributes to major publications around the world and she has been awarded the title of Chevalier des Arts et des Lettres. In 2017 she was chosen by Politico as one of the twelve people who would make the world better. She has judged numerous literary prizes and is chairing the Wellcome Prize 2019.
Paul Laity
Paul Laity has been a books journalist for a quarter of a century. He commissions the non-fiction reviews for The Guardian, as well as essays and interviews. Before joining The Guardian, he worked as a senior editor at the London Review of Books, and has written for the LRB, Cabinet, New Statesman and other publications. He edited the Left Book Club Anthology.
Robert Tombs
Robert Tombs is a Fellow of St John's College, and Emeritus Professor of French history at Cambridge.  He is a specialist in nineteenth and twentieth-century French history, and has written on the Paris Commune, the two world wars and the history of French nationalism. He has also written widely on Franco-British relations, and served as a member of the Franco-British Council.  His most recent book is a general history of England from prehistoric times to the present, The English and Their History.
Stephanie Flanders (Chair)
Stephanie Flanders has been Senior Executive Editor for Economics at Bloomberg News and head of Bloomberg Economics since October 2017. She was previously Chief Market Strategist for Europe at J P Morgan Asset Management in London (2013-17) and both BBC Economics Editor and BBC Newsnight's Economics Editor   (2002-13).  She was Senior Advisor and speech writer to US Treasury Secretary Lawrence H. Summers (1997-2001). She has also been a reporter at the New York Times, the Principal Editor of the 2002 Human Development Report, an editorial-writer and economics columnist at the Financial Times, and an economist at the Institute for Fiscal Studies and London Business School.  She was educated at Balliol College, Oxford and Harvard University. In 2016 she was appointed Chair of the Inclusive Growth Commission for the Royal Society of Arts, which delivered its final report in March 2017. She is the Chair of Artichoke, a non-profit arts production company in the UK and a trustee of the Kennedy Memorial Trust.
2020 Political fiction book prize Judges
Jude Kelly CBE (Chair)
Jude Kelly was the Artistic Director of Southbank Centre in London for 12 years from 2006- 2018, where she established the WOW Festival. Southbank Centre is Europe's largest Arts Institution and London's 3rd biggest tourist attraction. In February 2013 she was assessed as one of the 100 most powerful women in the United Kingdom by Woman's Hour on BBC Radio 4.
She has directed over 100 theatre and opera productions, is the recipient of two Olivier awards for theatre, a BASCA Gold Badge Award winner for contribution to music, a Southbank Award for her opera work, an RPO award for her festival The Rest is Noise, Red Magazine's 2014 Creative Woman of the Year, CBIs 2016 First Woman Award winner for Tourism and Leisure and in 2017 won the inaugural Veuve Clicquot Woman of the Year Social Purpose Award. Kelly's talk at a 2016 TED conference, Why women should tell the stories of humanity, has been viewed more than 1.2million times to date.
She was a judge for the Stirling Prize 2018 and is currently undertaking a research project on the gender bias and ethical standards of city developments as part of her role as Practitioner in Residence at The LSEs Marshall Institute.
She is a board member of the Cultural Industries Federation, the Patron of the Mary Wollstonecraft programme, and Artistic Director of the Robert F Kennedy Festival of Human Rights. She has also Chaired the Women's Prize for fiction and is currently the chair for The Orwell Prize for Political Fiction.
Matthew Sperling
Matthew Sperling's debut novel, Astroturf, was published by riverrun in 2018 and longlisted for the Wellcome Book Prize, and his second novel will be published in summer 2020. His short fiction, critical writing, and poetry have appeared in publications including Apollo, Best British Short Stories 2015, the Guardian, the Junket, the New Statesman, 1843, and 3:AM. He is Lecturer in English Literature from 1900 to the Present at University College London, and previously worked at the Universities of Oxford and Reading. His academic publications include Visionary Philology: Geoffrey Hill and the Study of Words, published by Oxford University Press in 2014.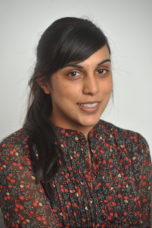 Sarah Shaffi
Sarah Shaffi is a freelance literary journalist and editor. She writes regularly for Stylist Magazine online and is books editor at Phoenix Magazine. She was a judge for the Jhalak Prize 2019. Sarah is editor-at-large at independent children's publisher Little Tiger Group. She regularly chairs author events, and is co-founder of BAME in Publishing, a networking group for people of colour in publishing. She can be found tweeting @sarahshaffi and online at www.sarahshaffi.com.
Tom Gatti
Tom Gatti is deputy editor of the New Statesman. He joined the NS in 2013 as culture editor; before that he was Saturday Review editor at The Times, where he also wrote book reviews, features and interviews. He has judged several literary awards including the Goldsmiths Prize for fiction and the PEN Pinter Prize.