Since the first annual Orwell Prizes were awarded in 1994, many distinguished figures from literature and journalism have served on its judging panel.
Previous judges include Carmen Callil, Bonnie Greer, David Hare, Richard Hoggart, Lisa Jardine, Penelope Lively, Andrew O'Hagan, Tom Paulin, Esme Percy, Lynne Truss, Marina Warner and Samira Ahmed.
Sir Bernard Crick was chair of the judges until the 2006 Prize. Professor Jean Seaton became Director of the Prize from the Orwell Prize 2007. The Director is no longer on the judging panel. The judges are appointed each year by the Board of Trustees and the Director of The Orwell Foundation.
Judging the Orwell Prize was an invigorating experience. Reading the dozens of books and articles submitted, one realised just how potent Orwell's spirit and example still are in inspiring the best authors and journalists. The prize celebrates this enduring influence – and, I think, helps to perpetuate it.

Francis Wheen, Judge (2007 & 2017) and Book Prize Winner 2003
2020 Political writing book prize Judges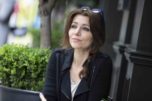 Elif Shafak
Elif Shafak is an award-winning British-Turkish novelist and the most widely read female author in Turkey. She writes in both Turkish and English, and has published seventeen books, eleven of which are novels. Her work has been translated into fifty languages. Shafak holds a PhD in political science and she has taught at various universities in Turkey, the US and the UK, including St Anne's College, Oxford University, where she is an honorary fellow. She is a member of Weforum Global Agenda Council on Creative Economy and a founding member of ECFR (European Council on Foreign Relations). An advocate for women's rights, LGBT rights and freedom of speech, Shafak is an inspiring public speaker and twice a TED Global speaker, each time receiving a standing ovation. Shafak contributes to major publications around the world and she has been awarded the title of Chevalier des Arts et des Lettres. In 2017 she was chosen by Politico as one of the twelve people who would make the world better. She has judged numerous literary prizes and is chairing the Wellcome Prize 2019.
Paul Laity
Paul Laity has been a books journalist for a quarter of a century. He commissions the non-fiction reviews for The Guardian, as well as essays and interviews. Before joining The Guardian, he worked as a senior editor at the London Review of Books, and has written for the LRB, Cabinet, New Statesman and other publications. He edited the Left Book Club Anthology.
Robert Tombs
Robert Tombs is a Fellow of St John's College, and Emeritus Professor of French history at Cambridge.  He is a specialist in nineteenth and twentieth-century French history, and has written on the Paris Commune, the two world wars and the history of French nationalism. He has also written widely on Franco-British relations, and served as a member of the Franco-British Council.  His most recent book is a general history of England from prehistoric times to the present, The English and Their History.
Stephanie Flanders (Chair)
Stephanie Flanders has been Senior Executive Editor for Economics at Bloomberg News and head of Bloomberg Economics since October 2017. She was previously Chief Market Strategist for Europe at J P Morgan Asset Management in London (2013-17) and both BBC Economics Editor and BBC Newsnight's Economics Editor   (2002-13).  She was Senior Advisor and speech writer to US Treasury Secretary Lawrence H. Summers (1997-2001). She has also been a reporter at the New York Times, the Principal Editor of the 2002 Human Development Report, an editorial-writer and economics columnist at the Financial Times, and an economist at the Institute for Fiscal Studies and London Business School.  She was educated at Balliol College, Oxford and Harvard University. In 2016 she was appointed Chair of the Inclusive Growth Commission for the Royal Society of Arts, which delivered its final report in March 2017. She is the Chair of Artichoke, a non-profit arts production company in the UK and a trustee of the Kennedy Memorial Trust.
2020 Political fiction book prize Judges
Jude Kelly CBE (Chair)
Jude Kelly was the Artistic Director of Southbank Centre in London for 12 years from 2006- 2018, where she established the WOW Festival. Southbank Centre is Europe's largest Arts Institution and London's 3rd biggest tourist attraction. In February 2013 she was assessed as one of the 100 most powerful women in the United Kingdom by Woman's Hour on BBC Radio 4.
She has directed over 100 theatre and opera productions, is the recipient of two Olivier awards for theatre, a BASCA Gold Badge Award winner for contribution to music, a Southbank Award for her opera work, an RPO award for her festival The Rest is Noise, Red Magazine's 2014 Creative Woman of the Year, CBIs 2016 First Woman Award winner for Tourism and Leisure and in 2017 won the inaugural Veuve Clicquot Woman of the Year Social Purpose Award. Kelly's talk at a 2016 TED conference, Why women should tell the stories of humanity, has been viewed more than 1.2million times to date.
She was a judge for the Stirling Prize 2018 and is currently undertaking a research project on the gender bias and ethical standards of city developments as part of her role as Practitioner in Residence at The LSEs Marshall Institute.
She is a board member of the Cultural Industries Federation, the Patron of the Mary Wollstonecraft programme, and Artistic Director of the Robert F Kennedy Festival of Human Rights. She has also Chaired the Women's Prize for fiction and is currently the chair for The Orwell Prize for Political Fiction.
Matthew Sperling
Matthew Sperling's debut novel, Astroturf, was published by riverrun in 2018 and longlisted for the Wellcome Book Prize, and his second novel will be published in summer 2020. His short fiction, critical writing, and poetry have appeared in publications including Apollo, Best British Short Stories 2015, the Guardian, the Junket, the New Statesman, 1843, and 3:AM. He is Lecturer in English Literature from 1900 to the Present at University College London, and previously worked at the Universities of Oxford and Reading. His academic publications include Visionary Philology: Geoffrey Hill and the Study of Words, published by Oxford University Press in 2014.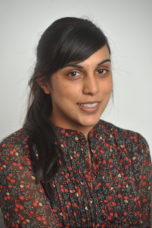 Sarah Shaffi
Sarah Shaffi is a freelance literary journalist and editor. She writes regularly for Stylist Magazine online and is books editor at Phoenix Magazine. She was a judge for the Jhalak Prize 2019. Sarah is editor-at-large at independent children's publisher Little Tiger Group. She regularly chairs author events, and is co-founder of BAME in Publishing, a networking group for people of colour in publishing. She can be found tweeting @sarahshaffi and online at www.sarahshaffi.com.
Tom Gatti
Tom Gatti is deputy editor of the New Statesman. He joined the NS in 2013 as culture editor; before that he was Saturday Review editor at The Times, where he also wrote book reviews, features and interviews. He has judged several literary awards including the Goldsmiths Prize for fiction and the PEN Pinter Prize.
2020 Journalism Judges
Ben Fenton (Chair)
Ben Fenton was a reporter for 30 years. He began journalistic life as the "pop music" writer for the Oxford Mail before becoming an indentured trainee. After four years, Ben fluked a move to Fleet Street by getting a place in the newsroom of The Daily Telegraph, then the preeminent "reporters' paper", as the junior nightshift reporter. In 20 years at the Telegraph, he covered stories in more than 30 countries and was appointed Washington Correspondent and finally to the role of the Senior Reporter. In 2007, Ben moved to the Financial Times where he was chief media correspondent for five years and then set up the FT's Live Newsdesk. He joined Edelman six years ago to head a consultancy practice for media companies including C4, Guardian Media Group and the New York Times. He still takes notes in shorthand, but can rarely read them back.
Gloria De Piero
Gloria was a political journalist for 15 years working for the BBC and then ITV's breakfast programme GMTV. She interviewed most senior politicians during that time including Prime Ministers Tony Blair and Gordon Brown and David Cameron as Leader of the Opposition. She was elected as the Labour MP for Ashfield in Nottinghamshire in 2010 but did not stand for re-election in 2019. She spent most of her time as an MP on Labour's front bench and Shadow Cabinet.
Mihir Bose
Mihir Bose is an award winning journalist and author. He writes and broadcasts on social and historical issues as well as sport for a range of outlets including the BBC, the Financial Times, Evening Standard and Irish Times. He has written more than 30 books and his most recent publication is Lion and Lamb, a Portrait of British Moral Duality. His books range from a look at how India has evolved since Independence, the only narrative history of Bollywood, biographies of Michael Grade and Subhas Bose, and a study of the Aga Khans.
Mihir was the BBC's first Sports Editor, the first non-white to be a BBC editor. He covered all BBC outlets including the flagship Ten O'Clock News, the Today programme, Five Live and the website. He moved to the BBC after 12 years at the Daily Telegraph where he was the chief sports news correspondent but also wrote on other issues including race, immigration, and social and cultural issues. Before that he worked for the Sunday Times for 20 years. He has contributed to nearly all the major UK newspapers and presented programmes for radio and television.
Bose has an honorary doctorate from Loughborough University for his outstanding contribution to journalism and the promotion of equality. He has won several awards: business columnist of the year, sports news reporter of the year, sports story of the year and Silver Jubilee Literary award for his History of Indian Cricket. Mihir lives in west London with his wife.
Vanora Bennett
Vanora Bennett is an author and former Orwell Journalism Prize winner. After a distinguished career as a foreign correspondent and comment writer for Reuters, the Los Angeles Times and The Times, she has written two non-fiction books about Russia and several novels. She is currently working on climate change with a development bank and planning a book that features Yiddish tango before the Second World War.
2020 Exposing Britain's Social Evils prize Judges
Abigail Scott-Paul
Abigail is Deputy Director of Advocacy and Public Engagement at the Joseph Rowntree Foundation. She is driving JRF's strategy to reframe the public conversation and narratives about people and communities trapped in poverty.
Abigail works with filmmakers, writers, the media, cultural institutions, social influencers and activists, to commission and produce authentic and diverse stories with the purpose of reaching new audiences, opening up minds and shifting attitudes. She recently collaborated with BAFTA nominated documentary maker Sean McAllister on A Northern Soul.
Farah Storr
Farrah Storr is the Editor-in-Chief of ELLE. Prior to this, Farrah was the Editor in Chief of Cosmopolitan from July 2015 until April 2019 and in that time, Farrah grew the brand to become the No.1 UK women's glossy. Previously, Farrah was the launch Editor of Women's Health magazine. Under her direction, Women's Health became the most successful women's magazine launch of the decade. Her achievements were recognised by the British Society for Magazine Editors when she won the prestigious award 'New Editor of the Year' in 2014.
In 2019 Farrah was awarded Editor of the Year at the PPA Awards, for the second year running and most recently was included in the Evening Standard's Progress 1000 list of London's most influential people of 2019. In 2018, Farrah was named Editor of the Year at the BSMEs and was also named as one of the 36 BAME people on the Guardian's list of the 1,000 most powerful people in Britain. She is the author of The Discomfort Zone.
Iain Dale (Chair)
Iain Dale presents the Evening Show on LBC Radio (Monday-Thursday 7pm-10pm). He was named Radio Presenter of the Year for 2013 & 2016 at the Arqiva Awards and was shortlisted for Speech programme of the year at the 2013 Sony Radio Awards. He joined LBC in 2010 and presented the Drivetime show for five and a half years, from March 2013 until August 2018. He has presented three LBC General Election Night Shows, two American Presidential Election overnight shows, as well as the stations Scottish and Brexit referendum night shows. Iain is a panellist on Mondays, Wednesdays and Thursdays on CNN Talk at 12 noon on CNN International.
Iain is a regular contributor to Newsnight, the Andrew Marr Show, Good Morning Britain and Channel 5's Jeremy Vine (formerly The Wright Stuff). Iain co-hosts a weekly podcast with former Home Secretary Jacqui Smith called 'For the Many', the 'Iain Dale Book Club' podcast, and also a podcast of his weekly 'Cross Question' political panel show – all available through iTunes, Google Podcasts and all other major podcast platforms.
Until June 2018 Iain was managing director of Britain's leading political publisher, Biteback Publishing. He formed the company in 2009 and published more than 600 books including Power Trip by Damian McBride and the bestseller, Call me Dave: The Unauthorised Biography of David Cameron by Michael Ashcroft and Isabel Oakeshott as well as The Alastair Campbell Diaries.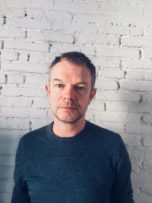 Max Daly
Max Daly is a journalist and author specialising in illegal drugs and crime. He is the Global Drugs Editor at VICE Media and the co-author of 'Narcomania: How Britain Got Hooked on Drugs'. He is the winner of the 2019 Orwell Prize for Exposing Britain's Social Evils for 'Behind County Lines'.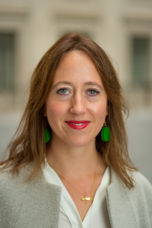 Professor Rosie Campbell
Professor Rosie Campbell is Professor of Politics and Director of the Global Institute for Women's Leadership. Prior to joining King's in 2018 she held positions at Birkbeck and UCL. She is a fellow of the Academy of Social Sciences. She has recently written on barriers to participation in politics, gendered patterns of support for the populist radical right and what voters want from their elected representatives.
Her publications cover the subjects of voting behaviour, public opinion, the politics of diversity and political recruitment. She is the principle investigator of the ESRC funded Representative Audit of Britain, which surveyed all candidates standing in the 2015 and 2017 British General Elections, and co-investigator of a Leverhulme funded study of British parliamentary candidates and MPs from 1945-2015: www.parliamentarycandidates.org.
Rosie has co-authored reports for the Fawcett Society, The Expert Panel on Electoral Reform for the Welsh Assembly, the EHRC, BBC Radio Four's Woman's Hour, The Electoral Commission, The Fabian Women's Network and The Hansard Society.