Since the first annual Orwell Prizes were awarded in 1994, many distinguished figures from literature and journalism have served on its judging panel.
Previous judges include Carmen Callil, Bonnie Greer, David Hare, Richard Hoggart, Lisa Jardine, Penelope Lively, Andrew O'Hagan, Tom Paulin, Esme Percy, Lynne Truss, Marina Warner and Samira Ahmed.
Sir Bernard Crick was chair of the judges until the 2006 Prize. Professor Jean Seaton became Director of the Prize from the Orwell Prize 2007. The Director is no longer on the judging panel. The judges are appointed each year by the Board of Trustees and the Director of The Orwell Foundation.
Judging the Orwell Prize was an invigorating experience. Reading the dozens of books and articles submitted, one realised just how potent Orwell's spirit and example still are in inspiring the best authors and journalists. The prize celebrates this enduring influence – and, I think, helps to perpetuate it.

Francis Wheen, Judge (2007 & 2017) and Book Prize Winner 2003
2021 Political writing book prize Judges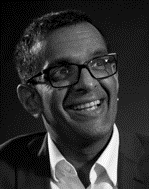 Anand Menon (Chair)
Anand Menon is Professor of European Politics and Foreign Affairs at Kings College London. He also directs the UK in a Changing Europe project (www.ukandeu.ac.uk). His areas of research interest include the policies and institutions of the European Union, European security, and British politics. He contributes regularly to both print and broadcast media. He is co-editor of the Oxford Handbook of the European Union (OUP, 2012), and co-author of Brexit and British Politics (Polity 2018). He is a trustee of Full Fact a member of the Strategic Council of the European Policy Centre, a Council member of the European Council on Foreign Relations and an associate fellow of Chatham House.
Angela Saini
Angela Saini is an award-winning British science journalist and broadcaster. Her latest book, Superior: the Return of Race Science, was a finalist for the LA Times Book Prize and named a book of the year by The Telegraph, Nature and Financial Times. Her previous book, Inferior: How Science Got Women Wrong, has been translated into thirteen languages. Angela has a Masters in Engineering from the University of Oxford and was a Fellow at the Massachusetts Institute of Technology.
Richard Ekins
Richard Ekins is Professor of Law and Constitutional Government in the University of Oxford. His publications include The Nature of Legislative Intent, the co-authored book Legislated Rights: Securing Human Rights through Legislation and several edited collections. He leads Policy Exchange's Judicial Power Project, jointly directs Oxford's Programme for the Foundations of Law and Constitutional Government (with Nick Barber) and edits the American Journal of Jurisprudence (with Jeff Pojanowski). His research has been relied upon by courts around the common
law world and by legislators and officials in New Zealand and the United Kingdom.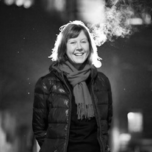 Rosemary Goring
Rosemary Goring comes from Dunbar, and studied history at St Andrews University. She began her career in publishing before becoming Literary Editor of Scotland on Sunday, and then moving to the Herald, the Sunday Herald and the National. Her books include Scotland: The Autobiography: 2000 Years of Scottish History by Those Who Saw it Happen, Scotland: Her Story, and the novels After Flodden and Dacre's War. She is a columnist with the Herald and the Herald on Sunday, writes for a variety of magazines and newspapers, and is a regular abridger of books for Radio 4. She is working on a book about Mary, Queen of Scots, and lives in the Scottish Borders.
2021 Political fiction book prize Judges
Andrea Stuart
Andrea Stuart was born and raised in the Caribbean and studied English at the University of East Anglia and French at the Sorbonne. She is the author of Showgirls (1996), which was adapted into a two-part documentary, and has since inspired a theatrical show, a contemporary dance piece and a number of burlesque performances; The Rose of Martinique: A Biography of Napoleon's Josephine (2003), which won the Enid McLeod Literary Prize in 2004; and Sugar in the Blood: One Family's Story of Slavery and Empire (2012) which was shortlisted for the BOCAS Literary Prize and the Spears Book Award. She has been published in numerous anthologies and her articles have been published in a range of newspapers and magazines.
Bea Carvalho
Bea Carvalho is the head fiction buyer at Waterstones. Based at the Piccadilly head office, she is responsible for the selection and promotion of new fiction titles for the chain's 284 branches and website. She has been a part of the central buying team since 2011, initially working on non-fiction, and previously worked as a bookseller in Waterstones bookshops around London including Hampstead, Oxford Street, and The Economists' Bookshop.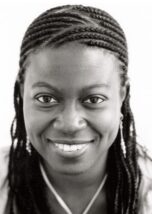 Delia Jarrett-Macauley (Chair)
Delia Jarrett-Macauley, the youngest daughter of a Sierra Leone family, is a writer, academic and arts consultant. Her books include the novel Moses, Citizen and Me, which won The Orwell Prize in 2006, and The Life of Una Marson 1905-65. She has made programmes for BBC radio, taught Women's Studies and Literature at the universities of London and Kent, and is on the faculty of IES Abroad (London). Delia is also known for her pioneering collections Reconstructing Womanhood, Reconstructing Feminism: Writings on Black Women and Shakespeare, Race and Performance: The Diverse Bard. She was Chair of the Caine Prize for African Writing from 2015-2018.
Mark Ford
Mark Ford is a professor in the English Dept. at University College London. He is the author of monographs on Raymond Roussel and Thomas Hardy, and of three collections of essays, the most recent of which, This Dialogue of One, was awarded The Poetry Foundation's 2015 Pegasus Award for Poetry Criticism. He is the editor of London: A History in Verse, as well as of the first two volumes of the Library of America Collected Poems of John Ashbery. His own collections of poetry include Landlocked (1992), Soft Sift (2001), Six Children (2011) and Enter, Fleeing (2018).