Spread the word! The Orwell Youth Prize is open. This year we have a set of downloadable posters we hope might find a place onto your classroom walls and encourage others to enter!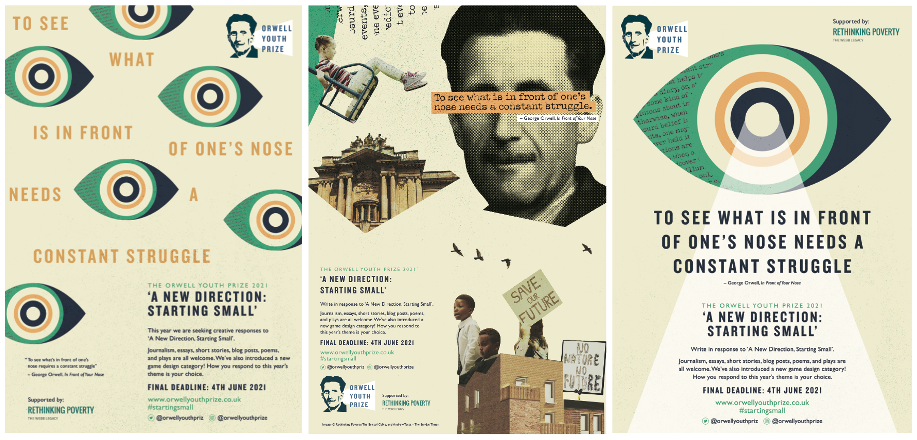 Download your printable poster here:
Poster designed by Stephanie Taylor at Stay Creative, with images from The Bristol Cable, Rethinking Poverty and Andrew Testa – The Sunday Times.