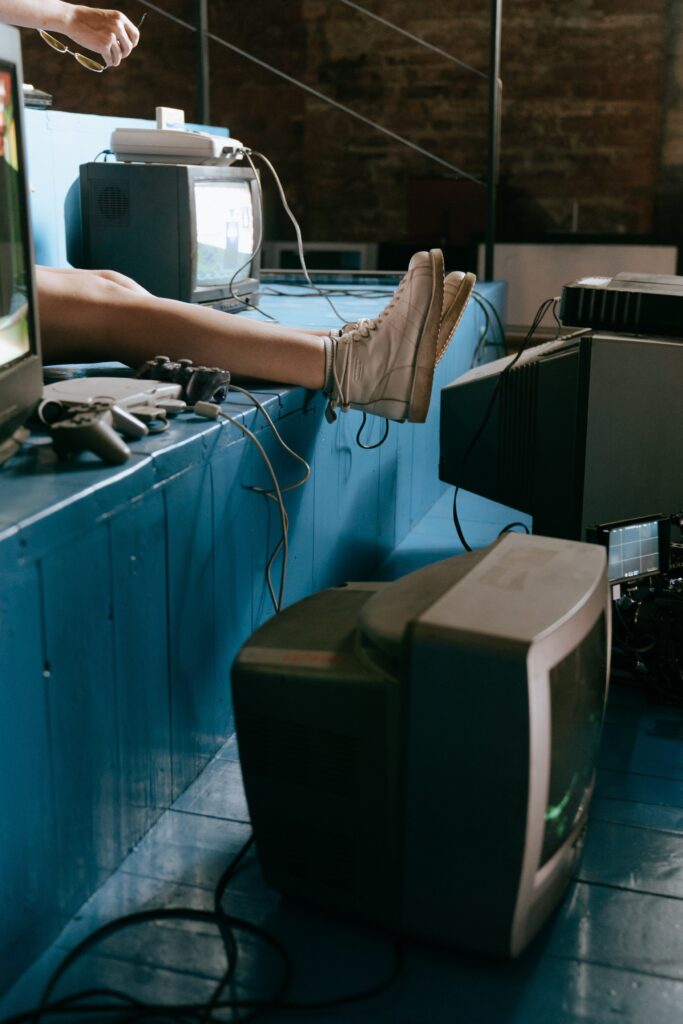 In 2021, the Orwell Youth Prize is welcoming a new genre of entry: game design. Don't fret! We're still firmly rooted in our belief in the power of great political writing, but we're keen to allow you to express your ideas about politics and society in new forms and we think game design is a really interesting way to do that. 
Perhaps you have the seed of an idea, but you're not sure whether to build it into a short story, poem or even a game concept? The purpose of this page is to outline why you might choose to enter the prize with a game design and to give you some clarity on what's different about this genre and what you'll need to think about to make your entry as strong as possible.
Why game design? 
We believe that gaming and game development is fertile ground for thinking about politics and society. In December, we spoke in more detail about this with Imre Jele, a game designer and the creator of the newly released 'Animal Farm Game', you can read more about this here.
What's different about game design?
The possibilities of storytelling and the centrality of active player experience in game design gives priority to certain types of questions:
Player Experience: Think explicitly about the type of experience you would like the player of your game to have as they make their way through your world:
Will it teach them something about the type of society you'd like to see?

Will it offer a new perspective and if so, whose will that be? and what beliefs will that reflect?

How will you make your point? Through positive actions or consequences?

How would you like the player to feel at the beginning, during and at the end of the game?

Will your game reflect the past, present or future, will it be inspired by our world or create a new one?
The consequences of decision making: Game design gives you the opportunity to portray multiple narratives. The decisions players make informs different types of outcomes and experiences. How can you use this creatively to bring your idea alive?
Where are players aiming to get to and what (if something does) gets in their way?

Are some outcomes good and some bad? How do you reflect this?
What do we mean by game concept?
Put simply, by game 'concept' we are inviting you to submit a piece of work that communicates an idea for a game that is responsive to our 2021 theme 'A New Direction: Starting Small'. As with all our entries, the main way of communicating your idea will be through written word. The 'game concept' genre will follow others in relation to word count (1,000 for junior entries and 1,500 for senior entries). However, to make sense of your game design, there are some things it would be wise to include, these are:
An overview or description of your game

A sense of what your game looks like (written description of the world)

Clarity around the rules, goals, challenges and rewards within the game

A description around who the audience would be/how they would feel when playing

A clear sense of how your game responds to the theme 'A New Direction: Starting Small'
What about artwork?  
Video games are visual, so we would encourage you to include some drawings or a mood board that reflects the visual mood of your game. As a result, you can include up to 2 pages of visuals to accompany your piece.
Feedback & Judging
As with all youth prize entries, if you submit before the feedback deadline, you will receive personalised feedback on your work. If you submit a game design concept your work will be reviewed by a selection of volunteers with experience in this field.
What should my game design entry look like and how do I submit it?
As with all entries, we encourage you to submit a PDF via our online form. For game design this should include the elements listed in the advice above. You may choose to use a word based or PowerPoint format to create that PDF.
Should you have any further questions on submission, please contact Alex Talbott, alextalbott@orwellyouthprize.co.uk
Further advice
We are very grateful for the support of BAFTA Young Game Designers award in helping to support the youth prize opening up to accept game design. The BAFTA Young Game Designers website (http://ygd.bafta.org/)  has further advice on how to develop a game concept, and examples of their winning pieces. Remember though, our prize is driven by ideas around politics and social justice, so make sure you align your thinking to the theme and to our focus.
With special thanks to Imre Jele, Bossa Studios, Sam D'Elia BAFTA and Nick Dixon, Falmouth University