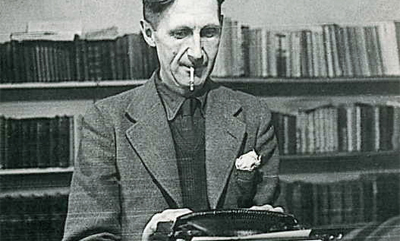 Speakers
Details
The Orwell Prize is delighted to announce a special event to mark this year's longlist announcement, in association with the Media Standards Trust and Preiskel & Co. In addition to the announcement of this year's longlists for the Book Prize, Journalism Prize and Blog Prize, we will be hosting a discussion on blogging with Richard Horton (winner of the Blog Prize 2009 as 'Jack Night') and David Allen Green (shortlisted for the Blog Prize 2010 as 'Jack of Kent', judge of the Blog Prize 2011), chaired by Jean Seaton (director of the Prize).
The announcement and discussion will start at 7pm, with drinks from 6.30pm.
We are very grateful to Preiskel & Co for hosting this event. Click here for a map of the venue and how to get there.
Links
Video
[youtube]http://www.youtube.com/watch?v=WxDfNDAkwL4&hd=1[/youtube] [youtube]http://www.youtube.com/watch?v=0opaKwMAMRk&hd=1[/youtube] [youtube]http://www.youtube.com/watch?v=EK4lM7WYrEM&hd=1[/youtube] [youtube]http://www.youtube.com/watch?v=woe5R9Ptrwg&hd=1[/youtube] [youtube]http://www.youtube.com/watch?v=L_KWP1UztzQ&hd=1[/youtube] [youtube]http://www.youtube.com/watch?v=fInbouycm8c&hd=1[/youtube]