Our Offer For Teachers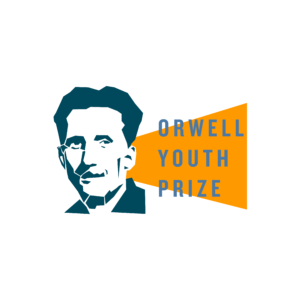 We know that teachers are so often the reason behind young people submitting to the Orwell Youth Prize and we're so grateful for the work you do. We want to support you to help your young people through the process of writing and submitting an entry for the Prize, in the simplest way possible, to integrate into busy school days!
Our five step pathway through the Prize is intended to help you to support your students through the process of creating an entry, with lesson plans and resources for each stage.
We want to encourage you to use the pathway in whatever ways, and in whichever order, is most useful to you, as you guide your young people through initial inspiration, on to research, finding a form, planning and drafting, responding to feedback and finally submitting their finished piece!
Click on this lesson plans link to access these resources. You can also access our lesson plans and resources from 2021 here and 2022 here.
We also have GCSE Practice Papers for AQA English Language Paper 1 and 2, using the writings of George Orwell as the extracts.
In 2023, the Orwell Youth Prize are piloting a new programme, to deliver Regional Hub events for outreach schools in Sunderland and Coventry, through a day of creative writing workshops responding to the Orwell Youth Prize theme 'Who's In Control?' Find more information about our workshops and Regional Hub events here.
We will also be hosting our Celebration Day at University College London, scheduled for Saturday 8th July 2023.
We're delighted to be featured on the Twinkl blog, alongside lots of other great competitions, challenges and resources for teachers to get young people reading and writing creatively!
---
Are you a teacher or workshop leader using Orwell Youth Prize resources this year? We would love to hear from you! You can contact Tabby Hayward, the Youth Prize coordinator directly at tabby.hayward@orwellfoundation.com.