Since the first annual Orwell Prizes were awarded in 1994, many distinguished figures from literature and journalism have served on its judging panels. Since 2020, The Orwell Foundation has also appointed the judges of The Orwell Youth Prize.
Previous judges have included Carmen Callil, Bonnie Greer, David Hare, Richard Hoggart, Lisa Jardine, Penelope Lively, Andrew O'Hagan, Tom Paulin and Samira Ahmed. Sir Bernard Crick was chair of the judges until the 2006.
Judges are appointed each year, with a separate panel for each prize, and the decisions they make are theirs alone. Judges are asked to be as objective as possible and put their own political views aside; they are also asked to take into account Orwell's values for inspiration.
Read more about our current panels below, or click here to meet this year's Youth Prize judges.
---
2023 REPORTING HOMELESSNESS PRIZE JUDGES
Alan Rusbridger (Chair)
At the Guardian, Alan launched the Weekend magazine and G2 before editing the paper for 20 years. He left in 2015 to become Principal of Lady Margaret Hall and is now back editing again, at Prospect Magazine. Alan also chairs the Reuters Institute for the Study of Journalism.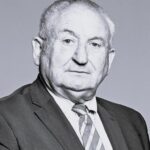 John Bird MBE
Co-founder and Editor-in-Chief of The Big Issue, John first experienced homelessness aged five, spending some of the rest of his childhood in condemned housing and an orphanage. As an adult he lived on the streets of London and Edinburgh. He sits as a crossbencher in the Lords.
Leanna Fairfax
Leanna is a PhD researcher at Sheffield Hallam University. Her research interests are housing, gender and homelessness. She is also a Lived Experiences Associate at the Centre for Homelessness Impact.
Sangita Myska
Sangita is an award winning journalist now at LBC after a BBC career spanning News, Current Affairs and more. Sangita co-created the Radio 4 factual solutions journalism series Positive Thinking and won particular acclaim for her TV investigation into child trafficking across EU borders.
2023 Political writing book prize Judges
Alice Bell
Alice Bell heads up climate policy at the Wellcome Trust, which she recently joined after seven years at the climate action charity, Possible. She previously worked as a writer and academic, specialising in the politics of science and technology, and is the author of Our Biggest Experiment, a history of the climate crisis.
Cristina Odone
Cristina Odone is an Italian-British journalist, editor, and freelance writer. Cristina is the founder of the Parenting Circle Charity, and was the former Editor of the Catholic Herald, Contributor to The Telegraph, and Deputy Editor of the New Statesman.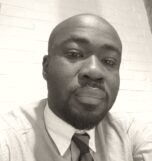 Kojo Koram
Kojo Koram is a writer and an academic, teaching at the School of Law at Birkbeck College, University of London. Born in Accra, Ghana and raised on Merseyside, he is now based in London. He was called to the Bar of England and Wales in November 2011. In addition to his academic writing, he has written for the New Statesman, the Guardian, Dissent, The Nation, and The Washington Post and has appeared on CNN and Sky News. He is the editor of The War on Drugs and the Global Colour Line (Pluto Press 2019) and author of Uncommon Wealth: Britain and the Aftermath of Empire (John Murray 2022).
Martha Lane Fox (Chair)
Martha Lane Fox (CBE) is the President of the British Chambers of Commerce, Chancellor of the Open University and Chair of WeTransfer. She is a Patron of AbilityNet, Reprieve, Camfed and Just for Kids Law. From 2009 to 2013 she was Digital Champion for the UK and helped to create the Government Digital Service. She became a crossbench peer in the UK House of Lords in March 2013.
Sukhdev Sandhu
Sukhdev Sandhu directs the Colloquium for Unpopular Culture at New York University, runs the Texte und Töne publishing imprint, and is the author of London Calling: How Black and Asian Writers Imagined A City, Night Haunts, and Other Musics.
2023 Political fiction book prize Judges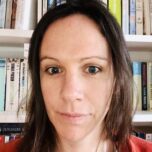 Alison Flood
Alison Flood is comment and culture editor at the New Scientist. She is also the Observer's  thriller reviewer, and reads far too much science fiction and crime.  She has judged book awards including the McIlvanney prize for the best Scottish crime novel of the year, and the British Book Awards.
Boyd Tonkin (chair)
Boyd Tonkin is a journalist, editor and writer who was awarded the Royal Society of Literature's Benson Medal in 2020 for outstanding service to literature over the course of a career. He currently writes on books and arts for international media including The Economist, The Financial Times, Wall Street Journal, Times Literary Supplement and UnHerd, and was formerly Literary Editor and Senior Writer at The Independent. He chaired the Man Booker International Prize 2016 and then served as the prize's Special Adviser. His reader's guide to global fiction, The 100 Best Novels in Translation, is published by Galileo.
Julia Jordan
Julia Jordan is Associate Professor of 20th Century English Literature at UCL, where she teaches modern and contemporary literature. She has edited the work of B. S. Johnson, and has published two books and several essays, mostly about experimental literature and late modernist fiction. She is currently working on a new project, which largely about trees and what happens to the pastoral mode in twentieth-century literature.
Tomiwa Owolade
Tomiwa Owolade is a contributing writer at the New Statesman. He has also written for the Times and the Sunday Times. He is the author of the forthcoming book This is Not America.
2023 Journalism Judges
Ed Thomas
Ed Thomas is a Special Correspondent for BBC News. His work mainly appears on the BBC's flagship Ten o'clock news bulletin, iPlayer and online. His reporting inside Wandsworth Prison and the inequality exposed by Covid in Burnley both won Royal Television Society awards. He also won The Orwell Prize for Exposing Britain's Social Evils in 2022. His work often focuses on social injustice and institutional failure.
Katy Balls
Katy Balls is the Spectator's political editor and a columnist for the paper. She hosts the Women with Balls podcast – which interviews females leading the way in their field – and is a regular contributor of the Spectator's daily politics podcast Coffee House Shots. She was shortlisted for comment journalism of the year at the 2021 British Journalism Awards and for political commentator of the year at the 2017 Press Awards. Her work has featured in publications which include the Guardian, New York Times and Tatler. She is a regular on broadcast with appearances on Radio 4, Newsnight, the Andrew Marr Show and Have I Got News For You.
Kurt Barling
Kurt Barling is Professor of Journalism at Middlesex University London and University Theme Director for Inclusive Social-economic Development and Enriching Lives through Culture.  He is an award-winning BBC Journalist and film-maker and regularly broadcasts on cultural issues.
Lindsey Hilsum
Lindsey Hilsum is Channel 4 News' International Editor. In recent years she has covered conflict in Ukraine, Afghanistan and Syria and Covid in Brazil. She is the author of In Extremis; the Life of War Correspondent Marie Colvin, which won the 2019 James Tait Black Prize for Biography.
Yasmin Alibhai-Brown (Chair)
Yasmin Alibhai-Brown is an award-winning journalist who has written for the The Guardian, The Sunday Times, The New York Times, Time Magazine, Newsweek, The Evening Standard, and The Mail among others and was a weekly columnist on The Independent for eighteen years. She is now a weekly columnist for I news and was shortlisted in this year's Society of Editor's columnist of the year award.  She was the first regular columnist of colour on a national newspaper in the UK and the first female Muslim. She campaigns against forced marriages, female genital mutilation and for the rights of women and girls around the world. She has authored several books. The most recent one is Ladies Who Punch – fifty stories of incredibly women, past and present. In 2001 she was awarded an MBE for services to journalism, a medal she returned two years later, as a protest against the war in Iraq. Yasmin won The Orwell Prize for Journalism in 2002.