Since the first annual Orwell Prizes were awarded in 1994, many distinguished figures from literature and journalism have served on its judging panels.
Previous judges include Carmen Callil, Bonnie Greer, David Hare, Richard Hoggart, Lisa Jardine, Penelope Lively, Andrew O'Hagan, Tom Paulin and Samira Ahmed. Sir Bernard Crick was chair of the judges until the 2006.
The Foundation appoints new panels of independent judges each year. You can read more about our current panels below. Since 2020, The Orwell Foundation has also appointed the judges of The Orwell Youth Prize. Click here to meet this year's Youth Prize judges.
Judging an Orwell Prize
The Orwell Prizes exist to reward the political writing and reporting which best meets the spirit of George Orwell's own ambition 'to make political writing into an art'.
While each Prize has criteria particular to the genre or medium under consideration, winners of any Orwell Prize should share the same central qualities: they must be of equal excellence in style and content and the work must live up to the values of The Orwell Foundation.
The overarching values that should guide the judges are derived from Orwell's own writing. Each year, the Foundation encourages judges to reflect, personally and as a panel, on the ways these values can be embodied in the genre or medium they are considering.
The Orwell Prizes are politically independent. They do not promote the political purposes of any particular writing or take account of the political orientation of the writing. Judges are required to put aside any personal political or ideological beliefs and assess submissions purely on their merit and on whether they meet the prize criteria.
2022 Political writing book prize Judges
Anne McElvoy
Anne McElvoy is Senior Editor of The Economist and was its global Policy Editor from 2010-16. She writes on political and international affairs and runs Economist Radio, the company's awarding-winning audio arm.
Anne is a former bureau chief in Moscow, Berlin and the Balkans, and has also written weekly politics column for the Evening Standard for 15 years. She also presents Across the Red Line on BBC Radio 4.
David Edgerton (chair)
David Edgerton is Hans Rausing Professor of the History of Science and Technology and Professor of Modern British History at King's College London.  He has written several books, most recently The Rise and Fall of the British Nation: A Twentieth-Century History (Penguin, 2018). He writes on history and politics for the Guardian, the New Statesman and others.
Kennetta Hammond Perry
Kennetta Hammond Perry, PhD, FRHistS serves as founding Director of the Stephen Lawrence Research Centre and is a Reader in History at De Montfort University in Leicester, UK. She has published widely, including a book-length study on Caribbean migration to Britain following World War II titled London Is The Place For Me:  Black Britons, Citizenship and the Politics of Race (Oxford Press, 2016).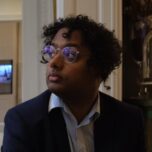 Stephen Bush
Stephen Bush is political editor of the New Statesman. He co-hosts the New Statesman podcast and writes for both the print magazine and the NS website. He has also written for the Guardian, the Telegraph, the Financial Times and the i.
2022 Political fiction book prize Judges
Adam Roberts (chair)
Adam Roberts is Professor of Literature at Royal Holloway, University of London. He is the author of twenty novels, almost all of them science-fiction, and an equivalent number of non-fictional works. His most recent works are the novel Purgatory Mount (Gollancz 2021) and the academic monograph Middlemarch: Epigraphs and Mirrors (Open Book Publishing 2021).
Dennis Duncan
Dennis Duncan is a writer, translator and lecturer in English at University College London. His most recent book is Index, A History of the, Book Parts (co-edited with Adam Smyth). His writing has appeared in the Guardian, the Times Literary Supplement and the Literary Review. He is a Fellow of the Royal Historical Society and lives in London.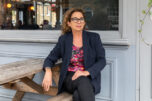 Monique Roffey
Monique Roffey is an award winning Trinidadian born British writer of novels, essays, literary journalism and a memoir. Her most recent novel, The Mermaid of Black Conch (Peepal Tree Press), won the Costa Book of the Year Award 2020 and was longlisted for The Orwell Prize for Political Fiction. She is a co-founder of Writers Rebel within Extinction Rebellion, and a Senior Lecturer at Manchester Metropolitan University.
Sana Goyal
Sana Goyal is Wasafiri's Deputy and Reviews Editor. Formerly the Publicity Manager at Tilted Axis Press and the Digital Editor at Wasafiri, she now does Marketing and Outreach at Poetry Birmingham Literary Journal. Her work has appeared in The Guardian, the Los Angeles Review of Books, Poetry London, PBLJ, Brixton Review of Books, Vogue India, and elsewhere. She lives between Birmingham and Bombay and tweets @SansyG.
2022 Journalism Judges
Helen Hawkins
Helen has spent most of her career covering the arts industry, primarily on the staff of The Sunday Times, where she worked for 34 years, the last 25 of them as arts editor. She started out in academia, teaching English while gaining an MA at Colorado University in Boulder, USA, then going on to a PhD there. Back in the UK she moved into freelance journalism, writing about everything from film to fashion. Her Sunday Times section, Culture, won Supplement of the Year at the UK Press Awards in 2003 and was nominated multiple times; she has also regularly served on juries (London Film Festival, South Bank Show/Sky Arts awards, So You Think You're Funny? awards) and has chaired the Edinburgh Comedy (formerly Perrier) Awards twice.
She now reviews theatre for the Arts Desk and is on the boards of The Mono Box, which provides assistance to people of all backgrounds who want to work in the theatre industry, and of IF Opera, a new opera company serving southwest England.
Isabel Hilton (chair)
Isabel Hilton is a London based writer and broadcaster and founder in 2006 of the China Dialogue Trust (CDT). She now serves as senior advisor to the CDT, which publishes www.chinadialogue.net , a fully bilingual Chinese English website devoted to building a shared approach on climate change and environmental issues, as well as www.thethirdpole.net, www.dialogochino.net, and www.chinadialogueocean.net.
Isabel Hilton studied Chinese in Edinburgh and China before embarking on a career in broadcast and print journalism that included authoring and co-authoring several books, reporting from Latin America, Europe and South and East Asia, working for the Sunday Times, the Guardian, the BBC, STV, the Independent, the New Yorker and many others. She is a Visiting Professor at the Lau Institute, KCL, was appointed OBE in 2008, serves as a Senior Advisor to the China Council and holds two honorary doctorates.
Marcus Ryder
Marcus Ryder is the Head of External Consultancies at the Sir Lenny Henry Centre for Media Diversity which was set up to explore and increase diversity across the industry including journalism, acting, film, TV and radio. He has spent over 25 years working in the media across the world including the UK, China and Malaysia; and eight years as a senior executive at the BBC, winning numerous industry awards – from Baftas to Royal Television Society Awards and Foreign Press Association Awards.
In 2021 he was appointed the Chair of RADA (Royal Academy of Dramatic Arts) Council, and is also currently a trustee at the Press Pad Charitable Foundation as well as on the board of the BEATS (British East Asians in Theatre & Screen). A keen amateur runner he has completed 20 marathons on every continent except Antarctica.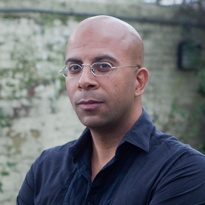 Sameer Padania
Sameer Padania works with diverse stakeholders to defend, support and grow the public interest journalism ecosystem in the UK, Europe and beyond. In 2021, he led the Forum on Information and Democracy's global report calling on governments to deliver A New Deal for Journalism. Over the last decade, he has worked for funders including Open Society, Google, Nesta, and Wellcome as a grantmaker, assessor and strategist. He has written widely-used practical guides on funding journalism and media and investigative journalism, and the Journalism Funders Forum newsletter on trends in journalism funding across Europe. He began his career working on a range of journalism, digital media, activism and policy initiatives across the developing world. He is a co-founder of the Charitable Journalism Project, a trustee of the Indigo Trust and of The Doc Society, and a Fellow of the RSA.
2022 Exposing Britain's Social Evils prize Judges
Annabel Deas
Annabel Deas is an investigative journalist at BBC Radio 4 based in Salford. In 2018 she was awarded funding by the Winston Churchill Memorial Trust to travel to the US to research best practice for telling the stories of marginalised people. She won The Orwell Prize for Exposing Britain's Social Evils 2021 for her BBC Radio 5 Live seven-part podcast series, 'Hope High'.
Jo Swinson
As Director of Partners for a New Economy, Jo leads a grant-making fund seeking to catalyse transformational change in our economy so that nature and all people can flourish. She is also a Visiting Professor at Cranfield University and the author of Equal Power: Gender Equality and How to Achieve It (Atlantic Books, 2018). Jo was previously an MP, Business Minister and Leader of the Liberal Democrats.
Kirsty McNeill
Kirsty McNeill is Save the Children's Executive Director for Policy, Advocacy and Campaigns. Previously, she founded a consultancy advising some of the world's leading social purpose organisations and spent three years as a Special Adviser in Number 10. She chairs Larger Us, the Civic Power Fund and the Aid Alliance and is on the boards of the Holocaust Educational Trust, the Coalition for Global Prosperity, IPPR, and the Center for Countering Digital Hate. She tweets at @kirstyjmcneill.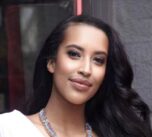 Sophia Moreau
Sophia is a multi-award winning campaigner and currently the Head of Advocacy and Communications at the anti-poverty organisation Little Village. Sophia's specialism is Equity, Diversity and Inclusion, which is threaded into her work in various sectors over the past 10 years. Sophia has a background in investigative journalism, research and participation, which she uses to build public will and tackle inequalities.
Sophia Parker (chair)
Sophia leads a major new programme of work at the Joseph Rowntree Foundation, to imagine, seed and grow radical new approaches to tackling poverty. Previously, Sophia was CEO of Little Village, a London-based charity that she set up in 2016 that works to tackle child poverty. She's held senior roles at the thinktanks Resolution Foundation and Demos.