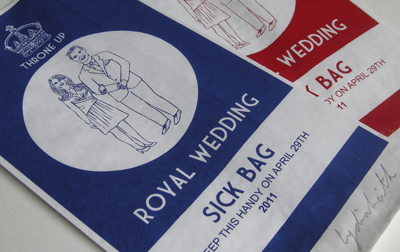 Speakers
Details
This year's Orwell Prize shortlists will be announced at Thomson Reuters, Canary Wharf on Tuesday 26th April, ahead of a debate on 'is it time to make monarchy history?'
There will be drinks from 6.30pm, with this year's Orwell Prize shortlists – for the Book Prize, Journalism Prize and Blog Prize – being announced at 7pm. The debate will follow the shortlist announcements.
Entry is free, but places are limited, so RSVP to gavin.freeguard@mediastandardstrust.org is essential. Please feel free to share the invitation with friends and colleagues.
Shortlist debate image courtesy of www.lydialeith.com.
Links
Video
[youtube]http://www.youtube.com/watch?v=huY7X-2Rq14[/youtube] [youtube]http://www.youtube.com/watch?v=glLZlLRBmdk[/youtube] [youtube]http://www.youtube.com/watch?v=Sd4EL-ibKPE[/youtube] [youtube]http://www.youtube.com/watch?v=EuqAXNADifA[/youtube] [youtube]http://www.youtube.com/watch?v=k7LjbY4CzpU[/youtube] [youtube]http://www.youtube.com/watch?v=lUN2F7xZim4[/youtube] [youtube]http://www.youtube.com/watch?v=2nPNy5rKRZQ[/youtube] [youtube]http://www.youtube.com/watch?v=UjF0xPO_R7Q[/youtube] [youtube]http://www.youtube.com/watch?v=dl9kyIE0A7w[/youtube] [youtube]http://www.youtube.com/watch?v=6gZPfpkm8vs[/youtube]