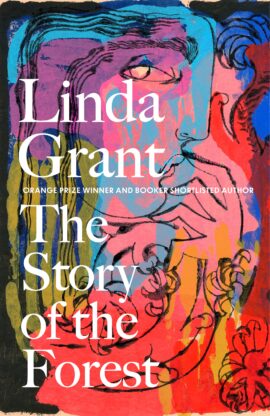 Buy the book
The Story of the Forest
Published by: Virago
It's 1913 and a young, carefree and recklessly innocent girl, Mina, goes out into the forest on the edge of the Baltic sea and meets a gang of rowdy young men with revolution on their minds. It sounds like a fairy tale but it's life.
The adventure leads to flight, emigration and a new land, a new language and the pursuit of idealism or happiness – in Liverpool. But what of the stories from the old country; how do they shape and form the next generations who have heard the well-worn tales?
From the flour mills of Latvia to Liverpool suburbia to post-war Soho, The Story of the Forest is about myths and memory and about how families adapt in order to survive. It is a story full of the humour and wisdom we have come to relish from this wonderful writer.
Wide-ranging yet light-footed, Linda Grant's nimble saga traverses most of the 20th century while never feeling solemn or stiff. The Mendel family's flight from Riga to Liverpool begins as a sort of fairy-tale. Throughout, Grant balances the consoling belief in individual fate as legend or parable against the blank, impersonal weight of history and politics. The shadows of anti-Semitism, migrant insecurity, totalitarianism and genocide may always lurk nearby; but the Mendels' passage through their time still abounds in humour, irony and a rich vein of eccentricity. Grant lets them move, even dance, along the cracks of history."