The Orwell Council have a special relationship to the Orwell estate and Orwell's legacy. As well as advocating for the charity in public life, they are the Foundation's first and most important source of advice on its stewardship of Orwell's work, values, and contemporary significance.
Richard Blair
Richard Blair is George Orwell's son and served as a founding trustee of both The Orwell Foundation and The Orwell Youth Prize before joining The Orwell Council. Richard is also patron of The Orwell Society, a membership organisation open to all dedicated to promoting understanding and appreciation of the life and work of George Orwell.
Bill Hamilton
Bill Hamilton is a literary agent for many distinguished authors, and the literary executor of the Orwell Estate at A. M. Heath. He was Chair of the Orwell Prize before stepping down in 2015 and was a founding trustee of both The Orwell Foundation and The Orwell Youth Prize.
D. J. Taylor
D. J. Taylor was born in Norwich in 1960. He is the author of five novels, including English Settlement, which won a Grinzane Cavour prize, Trespass and The Comedy Man. He is also well known as a critic and reviewer, and is the author of A Vain Conceit: British Fiction in the 1980s, After the War: The Novel and England since 1945 and an acclaimed biography, Thackeray. His critically acclaimed Orwell biography, Orwell: The Life (2003) won the Whitbread Biography Award, and he gave the 2005 Orwell Lecture entitled 'Projections of the Inner "I": George Orwell's Fiction'. He is married with three children and lives in Norwich.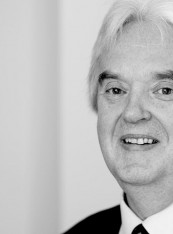 Hugh Tomlinson
Hugh Tomlinson QC is a Barrister, and founding member of Matrix Chambers. He is a specialist in media and information law. Hugh has also translated works of French philosopher Gilles Deleuze.